We get it. You see, we live here too. It's almost June, and that means one thing… it's going to be hot! We've already had days where touching the steering wheel is the equivalent to 10 year old boys playing a dangerous game of who can touch the stove top the longest (spoiler: there is no winner in that game). Good news is I still can't sit still when it's 100 degrees outside, so I went ahead and consolidated some of the best things to do in Jacksonville indoors for those days its simply TOO HOT.
Museum of Contemporary Art (MOCA) –
Jacksonville Indoors
The Museum of Contemporary Art Jacksonville promotes the discovery, knowledge, and advancement of the art, artists, and ideas of our time. If you're looking for a relaxing opportunity to walk and admire some amazing art, this is the place to go!
MOCA Jacksonville, a private nonprofit visual arts educational institution and cultural institute of the University of North Florida, serves the community and its visitors through exhibitions, collections, educational programs, and publications designed to enhance an understanding and appreciation of modern and contemporary art with particular emphasis on works created from 1960 to the present.
Some additional perks around town include Sweet Pete's and the Library. Additionally, one of Jacksonville's best steakhouses, The Cowford Chophouse, is just a few blocks away. All of the above are great ways to hide from the heat and top off the day with a juicy steak and sugary sweets.
Visit their website here: https://mocajacksonville.unf.edu/
Museum of Science and History (MOSH)
Jacksonville's Museum of Science & History makes science, history and innovation accessible for all! Whatever your age or interest, there's always something to see and explore across three levels of exciting exhibits. From interactive, award-winning favorites like Currents of Time and Atlantic Tails to the Florida Naturalist's Center (which houses animals that are native to Northeast Florida), there is something for everybody to discover. Indulge your curiosity with a science or live animal show, or explore distant galaxies in one of our planetarium programs. When visiting Northeast Florida's only science and history museum, there is no limit to what you can discover!
Visit their website here: https://themosh.org
Jacksonville's Hands On Children's Museum
Ok, you caught me… this might not be one that I personally visit frequently, however, I can remember my childhood and how much I loved visiting museums where I could interact with everything. What's a better way to stay cool while ensuring the kids are having a blast and tuckered out by the end of the day?
The Hands On Children's Museum promotes hands-on participatory education for children of all ages. They encourage discovery through observation, inquiry, creative construction, role-playing, problem-solving and free play. The museum motivates children to develop their cognitive, physical and social skills while enjoying fruitful interaction with their peers and adults.
Visit their website here: https://handsonchildrensmuseumjax.startlogic.com/
World Golf Hall of Fame – Jacksonville Indoors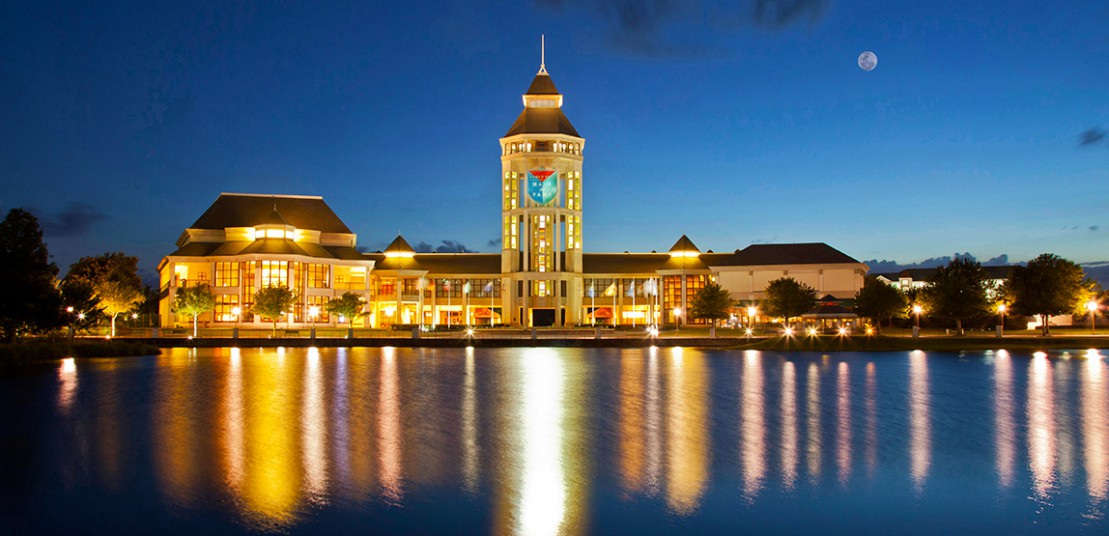 The World Golf Hall of Fame is a must do! Whether you are visiting town for a long weekend or a seasoned local, this truly is a sight to see. With such a rich history (quite literally) this is the home of so many household names in golf. Open 7 days a week guarantees that you always have a chance to stop by and just 30 minutes south of downtown Jacksonville makes it an easy trip to do.
Jax Brew Bus – Jacksonville Indoors
This is ideal for those of us who are looking for another way to keep chilled! What could be better than a designated driver taking you to the best spots *air condition included* and cold beer? Go ahead… I'm waiting.
The Jax Brew Bus will take you on a 4.5 hour tour of the Jax craft beer scene. Their Jacksonville brewery tour is offered in a public, private, and corporate team building capacity and includes samples of 10-12 local craft beers whilst visiting 3 local breweries. Some of the stops you may encounter include Green Room Brewing, Bottlenose Brewing, Intuition Ale Works, Engine 15 Brewing Co., Pinglehead Brewing Company, Wicked Barley, Southern Swells, Atlantic Beach Brewing Company, Main&Six Brewing Company, Hyperion Brewing Co, Tabula Rasa Brewing. Rumor has it there are plans to expand further in the future.
Simply stated, your guided beer tour would include a personal tour guide for tastings at 3 different breweries and 10-12 samples of craft beer!
Visit their website here: https://jaxbrewbus.com/
These topics are just a few of the great things to do in Jacksonville! It's up to all of us to make the most of our city by sticking together and spreading the word. I hope you are able to take advantage of our tips and tricks. Please comment below if you have any other ways to stay cool on the hottest of days.
Thanks again for relying on us to keep you in The KNOW.
Stay up to date with our Live Calendar Here